– Advertisement –

OnePlus launched its first budget smartphones in 2020 in the form of the OnePlus Nord N100 and the OnePlus Nord N10 5G. These handsets were not released in India yet but this is going to change now. According to an automated OnePlus update tracker Telegram channel (via MySmartPrice), we might see the duo in the Indian market very soon.
OnePlus has released India-specific OxygenOS builds for the two smartphones. Earlier, there were only two regional software builds:
OnePlus Nord N100 – North America (NA) and Europe (EU)
OnePlus Nord N10 5G – GLO (Global) and Europe (EU)
Apart from these two regions, India (IN) is added to this list as well.
– Advertisement –

Do take this information with a pinch of salt because the company has not spoken on this officially. A big question will be if the customers are still interested to purchase these two budget smartphones as they are already a bit old.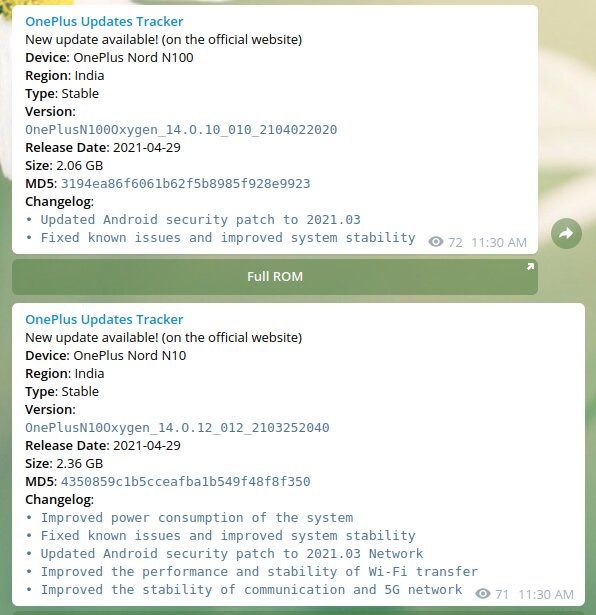 The OnePlus Nord N100 sports a 6.52-inch HD LCD display and has the same refresh rate. It is powered by Qualcomm Snapdragon 460 mobile processor. Its triple camera setup has a primary camera sensor of 13 MP. The device packs an even powerful 5,000 mAh battery cell and is paired with an 18W fast charging support.
Also Read:
– Advertisement –

Sanidhya Bhardwaj

A football lover who is doing an MBA in finance and currently covering every news related to smartphones. I believe in diversification, both, in life and in my trading portfolio. Do check out my blogs to be aware of the recent happenings around you!